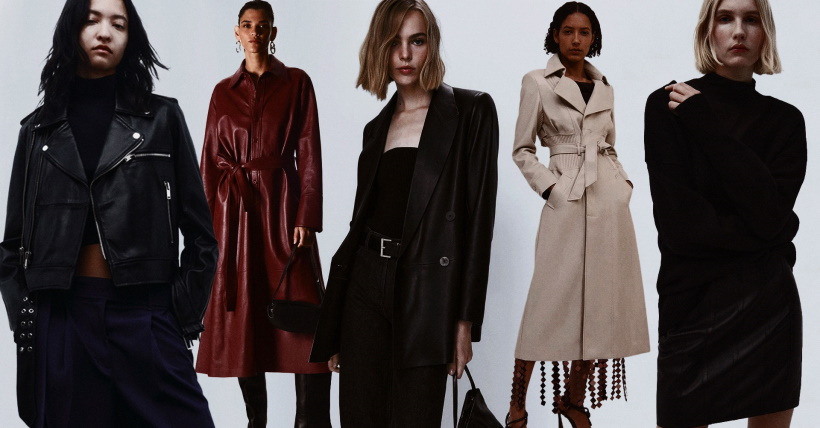 The Perfect Makeup Look for a Leather Outfit – Tips & Ideas to Achieve the Best Look
There's no outfit in your wardrobe that can give you a sense of power and strength like wearing leather. Whether it's pants, shorts, skirts, or jackets – the smooth texture combined with the chic black hues make leather garments timeless classics regardless of trend cycles. To achieve an alluring look when going out to dinner or a night on the town, you must find the perfect balance between edge and glamour when styling such outfits. The right makeup look has much to do with achieving this goal. Follow our tips on how to style your makeup specifically for a leather ensemble – from standout lips, eyeshadow palettes & bronzer for added definition to create an attractive yet effortless appearance!
How to create the perfect monochrome look with a leather outfit and makeup?
A monochrome look is one of the most timeless, sophisticated, and chic looks you can create. However, when it comes to creating a perfect monochrome look with a leather outfit and makeup, a few simple steps can help you achieve the perfect balance between edgy and elegant.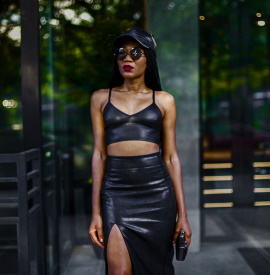 Start by picking out your leather pieces. Choose classic silhouettes like an A-line skirt or slim trousers for a timeless feel. Then, opt for bolder pieces like leather joggers or shorts for a more modern look. It would help if you also chose pieces in neutral colors like beige or black to match easily with other elements of your look.
Next, select your makeup shades to complete your monochrome look. Choose a foundation shade close to your natural skin tone, and then use matte black eyeshadow on your lids. Add dimension, and apply a light champagne blush and highlighter above the cheekbones. Finish off the look with a muted pink or nude lip color.
Finally, accessorize your outfit with polished leather pieces like a belt or statement earrings. You can also opt for items like faux fur coats, which provide texture and contrast to the monochrome look without looking too bold. With these simple steps, you'll have an easy-to-pull-off, stylish monochrome look that will make heads turn!
How to find the perfect makeup look for a leather outfit?
The perfect makeup look for a leather outfit starts with finding products that will last all night. First, look for long-wearing foundations, eyeshadows, and lip colors to ensure your makeup won't smudge or fade. Next, stick to neutral tones that will complement your outfit without overpowering it. Matte shades are great for creating a natural look that won't clash with the sheen of the leather. If you want an extra pop of color, add some metallic hues — bronzes, golds, and silvers can bring the look together. Finally, finish off with some setting spray to help ensure your makeup stays put all night!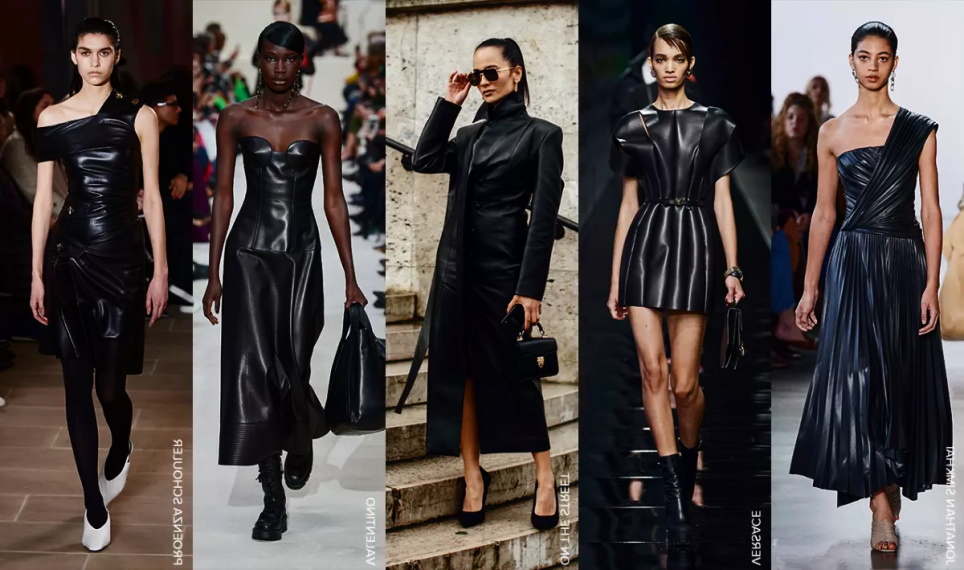 Finally, don't forget to accessorize! Accessories are key when wearing leather — try a pair of statement earrings or an eye-catching necklace to make your look shine. With these tips, you'll find the perfect makeup look for your leather outfit!
Create a sexy and sophisticated look with a leather outfit and makeup
There are plenty of ways to create a sexy and sophisticated look with leather clothing and makeup. To start, choose an outfit that features leather in either the top or bottom piece. Leather skirts, pants, shorts, and dresses make great options. If daring, pair a leather skirt or dress with a coordinating blouse or shirt to show off your style!
When it comes to makeup, think simple but effective. Start by creating a base with foundation and concealer before adding subtle touches of blush on the cheeks and eyeshadow on the lids. Finish off the look with mascara on the lashes and dark lipstick for added drama. Finally, finish your look with accessories like jewelry and handbags to complete the look. With leather and makeup, you can create a sexy, sophisticated look that will make heads turn!