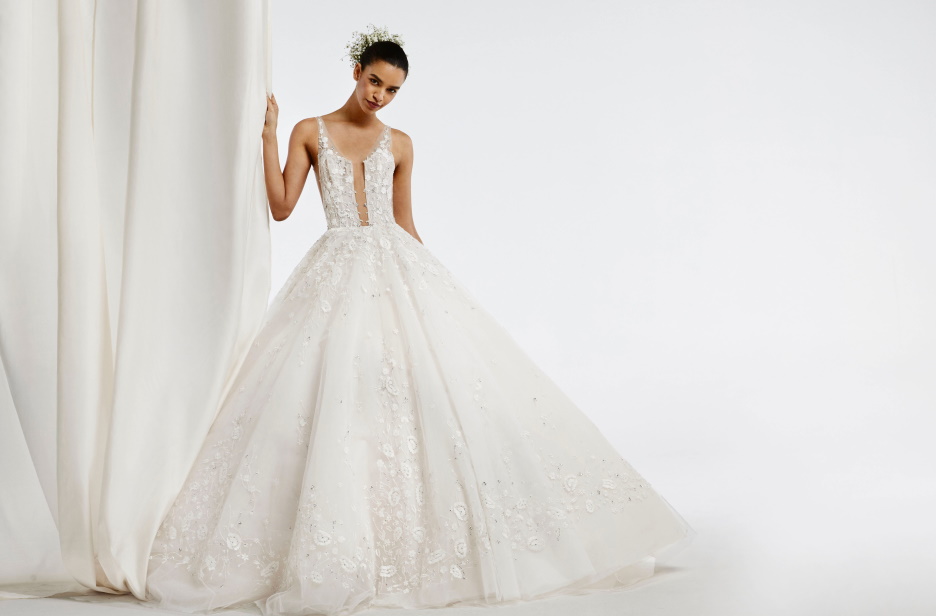 Find the Perfect Couture Wedding Gown for Your Special Day
Finding the perfect wedding gown is a momentous and often an emotional experience. As you embark on this journey of creating your vision for the big day, look no further than couture bridal fashion. From modern silhouettes to classic lines, a spectacular couture bridal gown will make you feel like nothing less than a princess on your special day. With luxurious fabrics like soft silk-satin or sophisticated Crepe de Chine, intricate handcrafted details, and carefully selected embellishments from Swarovski crystals to beaded lace applique, these dresses deserve their regal title – haute couture!
Tips for choosing the perfect couture wedding gown
Consider the venue: Your wedding gown's style should reflect the venue. For example, opt for a classic and sophisticated gown complete with traditional elements such as lace or beading for a formal event held in a grand ballroom. For an outdoor celebration, choose something more relaxed and free-flowing such as a chiffon dress or light silk fabric.
Determine the silhouette: When selecting your dream wedding dress, there are many silhouettes, including A-line, trumpet, mermaid, sheath, and fit & flare styles. Again, consider your body shape when deciding which type of dress is most flattering for you.
Choose materials: Couture wedding gowns are typically made with luxurious fabrics such as silk, velvet, chiffon, or lace. Consider the type of fabric you would like and whether it will work with your dress design.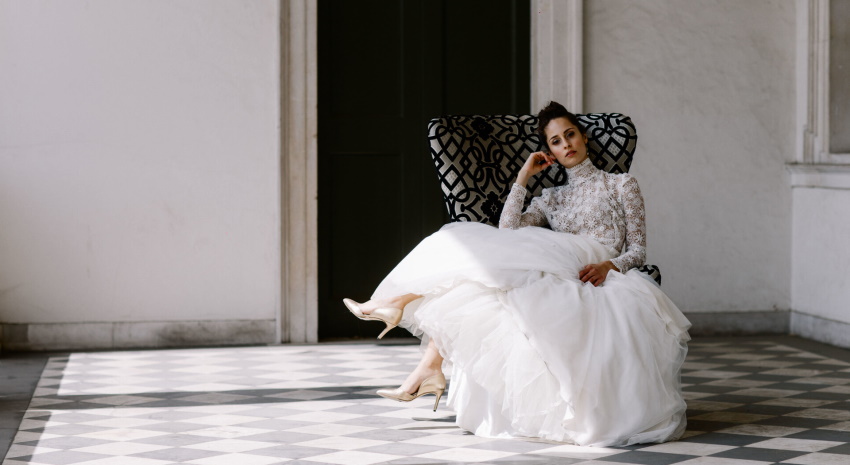 Accessories: Accessories can be a great way to add glamour and sophistication to your look. Consider adding a veil, statement jewelry, a beautiful hairpiece, or even some sparkly embellishments to make your dress shine!
Customization: If you want something unique, consider customizing your wedding gown. This allows you to create a unique look tailored just for you! You can also opt for a designer gown from a boutique that allows for personalization.
Budget: When it comes to couture wedding dresses, quality, and craftsmanship come at a price. Set your budget before you start shopping to ensure you get the dress of your dreams without breaking the bank!
Seek advice: Speak to friends and family members or consult a bridal stylist who can offer helpful tips and advice when finding the perfect couture wedding gown. This can be especially helpful if you're having difficulty deciding between different styles or fabrics, as they will have expert knowledge on what will look best on you.

Timeless jewelry for the most-luxurious couture wedding gowns
Each piece is carefully handcrafted with the utmost attention to detail, making it a one-of-a-kind addition to any bridal look. From classic diamond studs to intricate beaded necklaces, our selection of couture jewelry ensures that every bride can find the perfect pieces for her special day. So whether you're searching for timeless sophistication or bold statement pieces, we have something for everyone. Our expert jewelers are available by appointment to answer any questions and help you find the ideal accessories for your wedding ensemble. With a comprehensive range of styles, sizes, and materials to choose from, we make finding the perfect couture jewelry easy and enjoyable. Let us help you create a unique and unforgettable look that will last a lifetime.
Our couture jewelry is designed to be cherished for years, making it the perfect commemorative piece of your special day. Whether you're looking for a simple set of earrings or an elaborate diamond necklace, we have the perfect pieces to match any bridal dress. We ensure that every bride can find something timeless and elegant, creating a look that she can feel confident in as she walks down the aisle. From traditional diamonds to modern gemstones, our selection of couture jewelry will take your breath away. Let us help you create a timeless wedding ensemble that will last forever.